A Better Way to Go Solar.
Save money. Help your community. Save the planet.
Homeowners can
see savings up to 20% or more
with $0 down.
Solar panels have a performance warranty of 25 years and can last much longer
Can increase your home's value up to 4% according to Zillow
Lower your carbon
emissions by 80%
About Us
Your Solar Experts.
Build a long-term relationship with Arizona, Nevada, Texas and Florida's premier solar company.
We are meticulous about our customer experience and keep a continual focus to ensure that our solar company is a cut above the rest. We know that many sales tactics can leave a bad taste in your mouth. Instead, we establish long-term relationships of trust and offer complete accountability for the full lifetime of your solar array.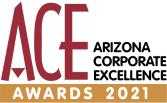 4.9


2 years ago
"Finally a company which understands customer service. I interviewed 7 solar companies before choosing ICON POWER! They are turnkey and provide great designs, working with the city and power company, and installation. But they also listen to customer input and expectations, and work that in to the design. I appreciate the suggestion that I would have a better performing system if I put some of the panels west facing to take advantage of the longer summer days, and extend solar production later into the Summer Peak Demand with SRP. After every day, the crew would cleanup, and sweep. They don't use contractors, all the crews are employees of ICON POWER - and the pride in the company and attention to detail shows. They are a local Arizona company, and I like to support local business. From design and sales support from Jordan, to the meticulous installation by Hector - who by the way very patiently explained and answered every question I had while working on the install and leading his teams. THANK YOU!!!"

2 years ago
"All the ICON staff, we dealt with were very professional & courteous. The work site was always kept clean & safe. Kevin Kennedy, our salesman & coordinator was very responsive to our needs & questions, throughout the whole process. Thanks again Kevin for a job well done."

2 years ago
"Icon Power made the decision to own solar easy. Allan was instrumental in making the transition from rented solar with another company, to owning with icon power easy. The panels are sleek to the house and the permitting went so much faster than my previous solar company. Having Allan as an energy consultant was great for getting questions answered and ensuring that everything was done in a timely manner. I've recommended them to numerous people already. I would gladly do business with them in the future."

2 years ago
"We could not be more pleased with ICON Power. Our sales associate, Gentry, was absolutely terrific! Over a period of a year we interviewed 13 solar companies, while I conducted serious research about solar to be able to make an informed decision. Gentry was patient with us – he kept in touch, but there was no pressure. Some of the other solar people were downright obnoxious. At the end of the day, we decided ICON was financially and functionally the best value for us. We installed 72 panels, mostly on our South-facing roof (see picture) with the rest on our West-facing roof. But, we have to say, a KEY factor in our decision was our confidence and trust in Gentry. He is an honorable and honest man. Our system was activated in January 2019 – so our February bill represented a half-month of solar service. Our February APS bill was $17.93, $12.69 of which was taxes and fees. Our March APS bill was negative $34.00. Our April bill was negative $101.70. Our May bill was negative $96.51. Are you following this!!! Yes, so far, APS owes us for each month we are fully on solar! Despite all the cloudiness we have experienced during the last few months. We were on APS's budget billing plan where we paid the same amount to APS every month. We financed 100% of the purchase of our solar system over a 20yr term. Our monthly payment for solar is $137 less than what our APS budget bill was. We are comforted to know that our monthly solar payment will not increase for 20 years, at which point it will be reduced to $0.00. We also knew it would be a safe bet that if we did not go with solar, we could count on our APS bill to continue to increase for the next 20 years and beyond. The bottom line is that our monthly payment (out of pocket) is 30% less than before solar. The fact that APS is owing us money, too, is just icing on the cake! LIFE IS GOOD! We also want to give a shout out to Brandon and his installation crew. They were the nicest guys, professional, courteous, and so very efficient. They did such a terrific job – and fast, too! We could not be more pleased. They asked if I had any house paint so they could color coat the conduit they installed so it would match the house. I told them not to bother and went to work, as I just figured I would paint it in a year or two when I repaint the house. I came home that night to find they had gone out and purchased paint to match and painted the conduit, no additional charge! (See picture.) After watching our installation and talking with the ICON crew, our neighbor purchased a system from ICON, too. We would give ICON Power more than, 5-Stars if we could. Be sure to call Gentry at ICON Power"

2 years ago
"Professional and knowledgeable crew. They did exactly what they said they will do and were flexible when I wanted changes. System works great."

2 years ago
" Icon Power came through for me in a very impressive way. I love the ground mounted solar array that installed for me to cover the electricity needs for my house. I would very highly recommend this group of real pros. Of special note and high praise were my original sales person and representative from Icon Power, Mike Nunez, who got the project off the ground, and John Salcido, who made sure all the last details were finished up. These two Icon Power employees went the extra mile for me. At times it felt like I must have been their only client (among the very many they had) because their personal care and attention was so outstanding. Thank you, Mike and John."


2 years ago
"Our experience with ICON Power started very positive with the first meeting with Kevin Kennedy. He continued to provide information during our fact finding and vendor analysis. Was always responsive to inquiries. He even painted the conduit as required by the HOA. He joined us in starting up our system. ICON Power was not the lowest cost bidder. Kevin's continued support and the fact that they employ the installers were the determining selection factors. We would highly recommend Kevin and ICON Power for your solar project."

2 years ago
"I interviewed with personnel from five different solar companies and selected ICON Power. I selected ICON Power due to my interactions with Kevin Kennedy. When I first met Kevin, he was well prepared in advance on my power needs, professional, informative and took the time to answer my questions. I then sent an email to him with a variety of other questions and he responded within a day with very detailed answers. I was very impressed with his knowledge and his honesty. He was very responsive and straight forward. The process of signing the agreement form and obtaining the subsequent permit were seamless and happened within a few weeks. ICON Power installed my system November 24, 2020. The crew were incredibly efficient and hardworking and installed the entire system in one day. I cannot comment yet on the working system since it needs to go through two inspections. ICON Power has an excellent credit rating. I highly recommend this solar company."

2 years ago
"Icon power was just awesome. Any question we had was answered quickly and with professionalism. From the first meeting with Drew to the last chat with him the time seemed to fly by. We were approved quickly and the installation began. The animals in my house didn't like the noise but it wasn't as bad as we thought. A few days later we were getting our meter and producing power. If you are looking for solar you must give them a call. Just fantastic."
Our Total Management Gives You Peace of Mind.
Let's Start Something Iconic.
Contact Us for a Free Personalized Quote and See How Much You Can Save.
"*" indicates required fields